On the wreaths laying ceremony commemorating the 75th anniversary of the Great Victory
09.05.2020
On the 75th anniversary of the Great Victory, the Ambassador of Belarus in Latvia Vasily Markovich and diplomats of the Embassy laid a wreath and flowers at the Monument to the liberators of Riga in Victory Park.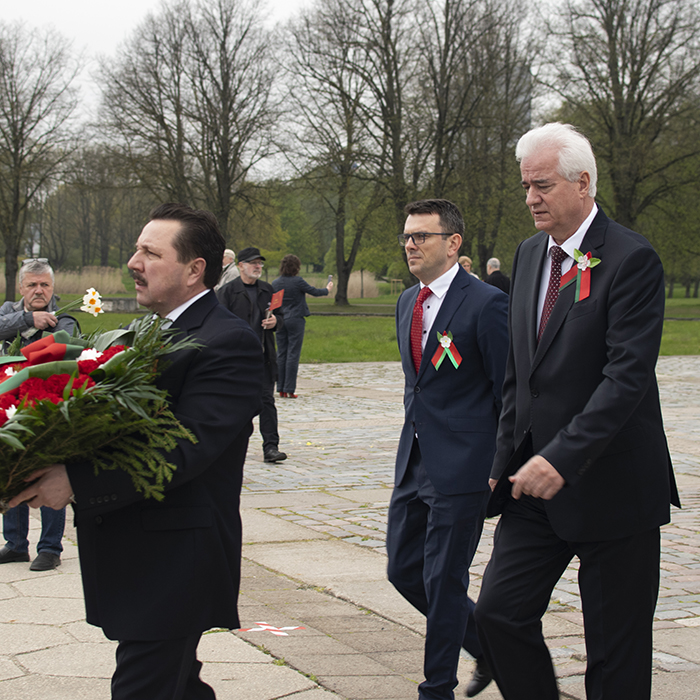 On the same day, Ambassador and diplomats observed a minute of silence in memory of the 14,000 victims of the Nazis who died in camps for war prisoners in 1941-1944 and were buried in the cemetery on Graudu Street in Riga.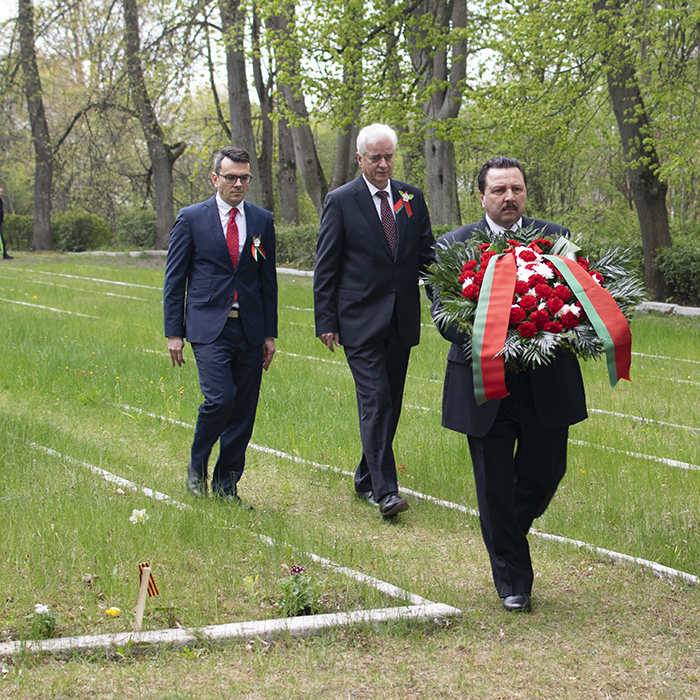 On May 8, 2020, Evgenia Bortkevich, Consul of the General Consulate of Belarus in Daugavpils, together with the city administration, representatives of regional authorities and non-governmental organisations laid a wreath at memorials and monuments in Daugavpils and region.
On May 9, 2020, diplomats of the Consulate General laid flowers at the obelisk and the eternal flame in Daugavpils.